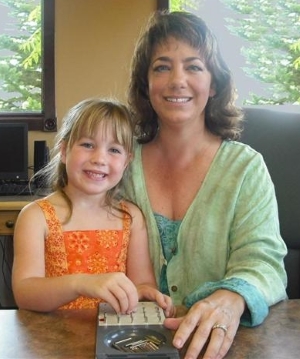 Welcome to the web site of Dr. Dorothée L. Serpas. My private practice provides neuropsychological evaluations for children, adolescents, and adults. I specialize in learning problems and Attention-Deficit/Hyperactivity Disorder. I have been practicing in the Salt Lake Valley since 1996.

My in-depth testing sessions combine scientifically-based assessment methods with a compassionate attitude. I will make your child feel at ease, and encourage them to rise up to their challenges and build on their strengths. My evaluation process not only helps to identify the root causes of learning problems, but also provides effective strategies to deal with your child's difficulties.

I am available to consult with not only parents, but teachers, physicians, therapists, tutors, and the child so that we are all on the same page and working towards the same end~ understanding, supportive intervention, and empowerment.

Please click on the links on the left pane to learn more. I look forward to meeting you in person.



Dorothée L. Serpas, Ph.D

.
Although each child's learning profile and strengths and weaknesses are unique, you may be as heartened as I am by my former patient's story posted on the website understood.org
. My patient asked me to share their journey with other parents & children to encourage & inspire hope and resilience in the face of learning and attentional issues. Click here to see their video.
©

Serpas Assessments, Inc.